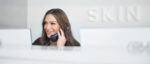 We craft a beauty regimen that works for you—for life.
Cleanse, tone, and moisturize?
It's no longer enough.
Today's beauty buffs expect more: high quality ingredients, technological innovation, and individualized care. You recognize that beauty isn't found in quick fixes. Instead, it reflects a longstanding commitment to wellness and self-care. At LUX Skin Lab, we're right there with you, believing that beauty should be innovative, customized, and affirming.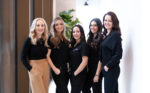 Nothing feels better than confidence. And getting there is easier than you think.
It all begins with a consultation, during which we ask questions and listen carefully to your answers. We make assessments that are future-facing. That is, we think about your entire beauty journey and make recommendations that ensure you continue looking your best years from now. We also take the time to fully explain your options and, when a plan has been decided on, outline the procedure. Our goal is to give you all the information you need to feel comfortable, confident, and excited about what's to come.
Book Now
North Vancouver
Our North Vancouver clinic, near the lively shopping districts of Park Royal and the Lonsdale Quay, is conveniently located on Marine Drive. Find ample parking along the street and relax inside.
Get Directions
Burnaby
Our Burnaby clinic is now open! Part of The Amazing Brentwood, our clinic is easy to find and promises to become your go-to beauty destination.
Get Directions